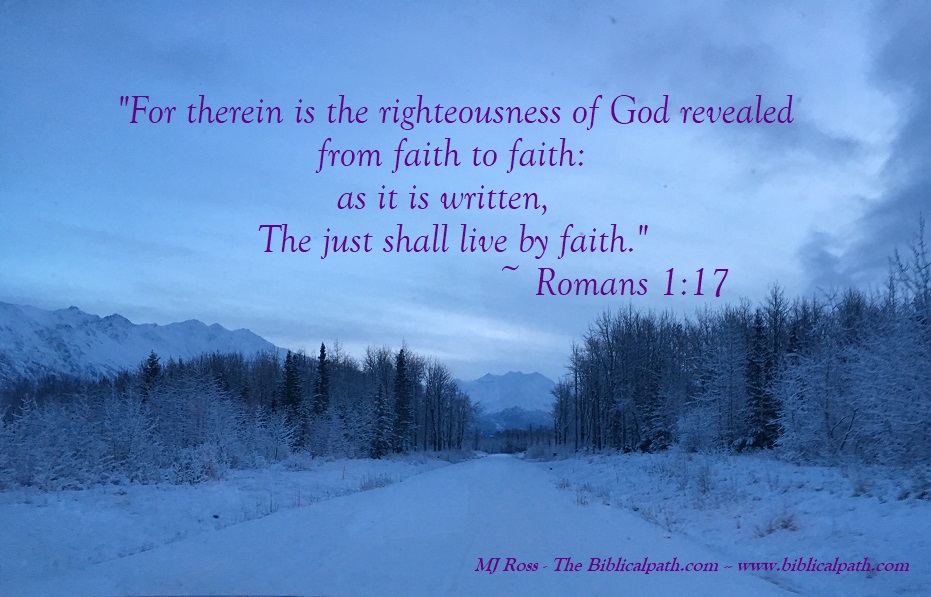 Key Verse
For therein is the righteousness of God revealed from faith to faith: as it is written, The just shall live by faith.
—Romans 1:17
Key Verse Thought: Read the key verse, and understand the "faith to faith." The first faith is believing in Jesus and He saves you. The second is living a life obeying Jesus and his commands. For as we will learn today (as it is written), the just (those who conform to God's standard and authority) shall live by faith.
Emphasis: We must learn to seek the Lord, learning to live a life of faith. It is then we realize we can take our burdens to God – for He will answer!
Lesson Summary: In this lesson, we will continue our break from the kings of Judah to study a minor prophet, Habakkuk, keeping in mind that we will study them as close to where they belong in Judah's history as possible. Remember the last kings about whom we learned: King Manasseh and King Amon. Both of them were bad kings – actually King Amon continued in his wickedness and never humbled himself before God. Therefore, we are to remember that the nation of Judah was in a deplorable condition.
As we learn about Habakkuk this week, we will find he was a unique prophet because he recognized the condition of God's people, and it disturbed him. When something troubled him, he took his trouble to God. He was a prophet who asked God a question, and God answered him. God knew the problem, and He would deal with it. God was going to do such a mighty work among His people; they would hardly be able to believe it. Probably the most important verse in Habakkuk is Habakkuk 2:4, where it says: "Behold, his soul which is lifted up is not upright in him: but the just shall live by his faith" (Habakkuk 2:4). We will discover that Habakkuk learned to have faith in God. We also should be as bold as Habakkuk – when we have a problem, we should know to take it to God first!
As we learned Zephaniah's message last week, we find much of the same message for God's people from Habakkuk this week: Both warned the people of God's coming judgment, but both prophets left the nation with the hope that God promised to restore His people.
Y2Q3 – Lesson 7 Children's Worksheets
If you are teaching this lesson to younger children, the following is a craft idea to go along with this lesson: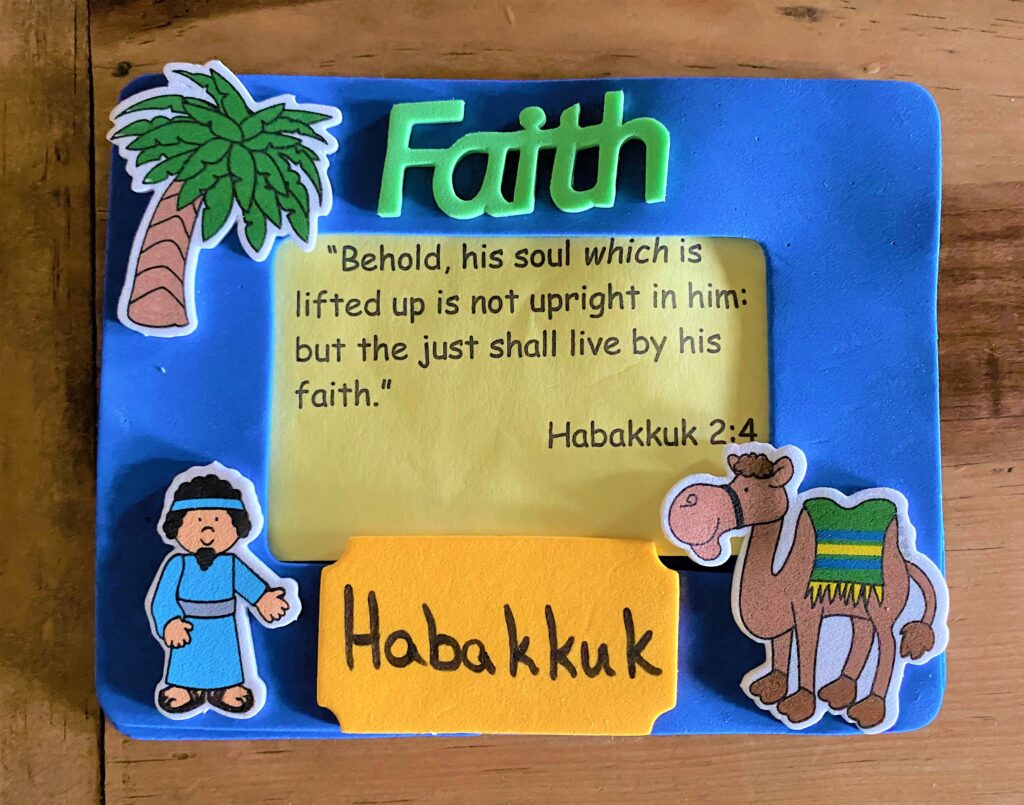 We decorated frames with stickers and placed the verse Habakkuk 2:4 inside.