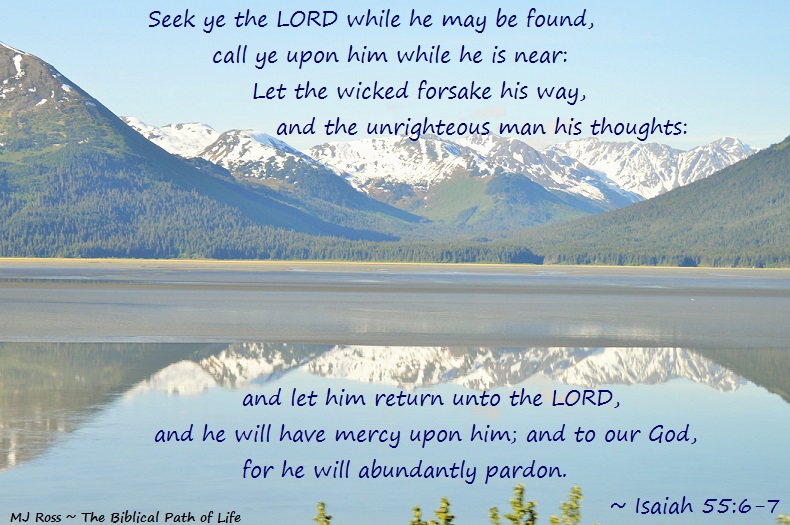 In the Old Testament, God's people were primarily Israelites (Jews). There were rare exceptions when a Gentile left their people (and their false gods) to become one of God's people who believed in the one true God (Ruth is an excellent example of this!). However, it was foretold that there would one day be a time when the invitation to join God's family would become an open invitation to the Gentile people – until the time of the Gentiles is fulfilled. We live in those days. Moreover, it appears that those days may be coming to a close very soon. See the following verses: "25. For I would not, brethren, that ye should be ignorant of this mystery, lest ye should be wise in your own conceits; that blindness in part is happened to Israel, until the fulness of the Gentiles be come in. 26. And so all Israel shall be saved …" (Romans 11:25-26a). When God's people rejected Jesus as their Messiah, declared vividly when Jesus was crucified, God began to close the door of salvation for the Jewish people "blindness in part is happened to Israel," opening the door of salvation wide open for the Gentiles. The tables were turned: mainly Gentiles would be saved and few Jews during this time in history. However, soon the door will close for the Gentile nations, and God will open the door of salvation wide for the Jewish people. This is already beginning to happen.
A primary place this is told of is in the book of Isaiah. In Isaiah chapters 54-55, we see a picture of the restoration of Israel that would happen one day, and a calling of the Gentile people. "Behold, thou shalt call a nation that thou knowest not, and nations that knew not thee shall run unto thee because of the LORD thy God, and for the Holy One of Israel; for he hath glorified thee" (Isaiah 55:5). The following verses are a great invitation. "6. Seek ye the LORD while he may be found, call ye upon him while he is near: 7. Let the wicked forsake his way, and the unrighteous man his thoughts: and let him return unto the LORD, and he will have mercy upon him; and to our God, for he will abundantly pardon" (Isaiah 55:6-7). Notice the urgency in calling upon the Lord while He may be found. One cannot delay!
Why do we need to turn to the Lord for forgiveness? "8. For my thoughts are not your thoughts, neither are your ways my ways, saith the LORD. 9. For as the heavens are higher than the earth, so are my ways higher than your ways, and my thoughts than your thoughts. 10. For as the rain cometh down, and the snow from heaven, and returneth not thither, but watereth the earth, and maketh it bring forth and bud, that it may give seed to the sower, and bread to the eater" (Isaiah 55:8-10). What does this mean?
When a person understands they are a sinner and that they need a Savior, they hear from someone about the Word of God (telling of Jesus' atoning death), and that Word goes into the heart of a person much as a seed enters the soil. The watering of God's Word causes the seed to bud. A person is then saved. It does not make sense to the average person (God's ways are higher), but when they only believe, God can do His work! See what we understand just happened in that heart. "So shall my word be that goeth forth out of my mouth: it shall not return unto me void, but it shall accomplish that which I please, and it shall prosper in the thing whereto I sent it" (Isaiah 55:11). When God's Word is accomplished in the heart, that person is no longer a condemned sinner, but a new creature in Christ (see 2 Corinthians 5:17). How does one feel after they have asked Jesus into their heart? "For ye shall go out with joy, and be led forth with peace: the mountains and the hills shall break forth before you into singing, and all the trees of the field shall clap their hands" (Isaiah 55:12).  The whole earth will rejoice!
Have you allowed God's Word into your heart, believing in Jesus?