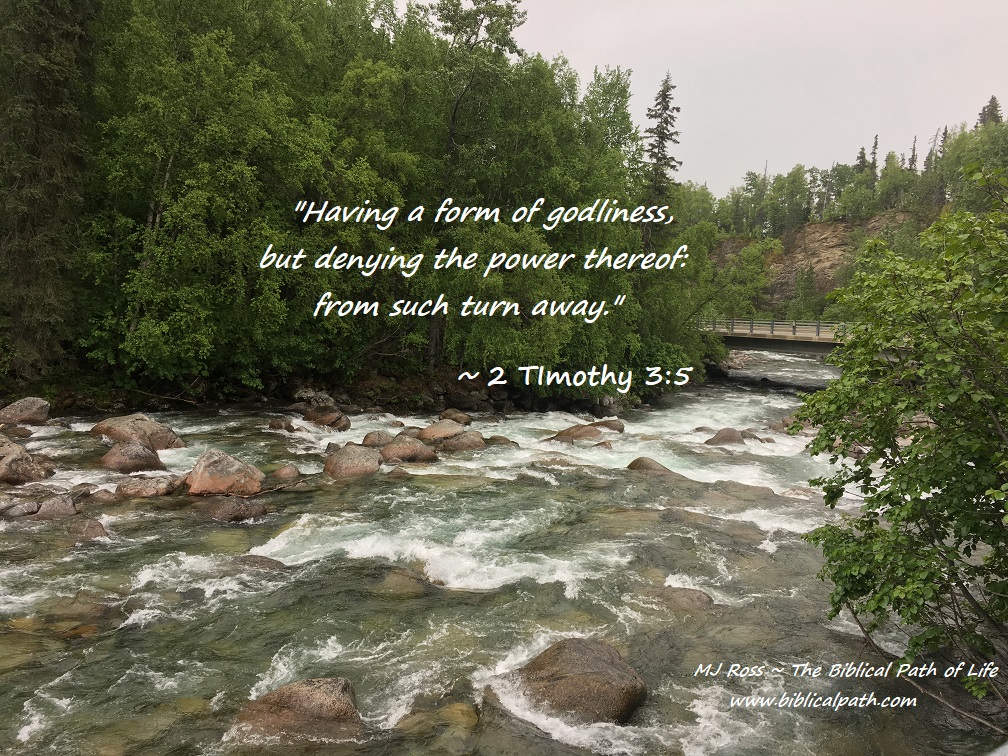 Jesus told a parable in the book of Luke. Read why He told this parable to the people. "And he spake this parable unto certain which trusted in themselves that they were righteous, and despised others" (Luke 19:9). We can understand that Jesus was dealing with people who thought they were righteous and others were not. Thinking one is righteous, when they really are not, would be a very scary place in which to be. Jesus wanted them to understand righteousness.
Jesus told the parable of two men who went up into the temple to pray. One was a Pharisee (a very religious person – a religious leader) and the other a publican (a tax collector). Read what Jesus said about the Pharisee: "11. The Pharisee stood and prayed thus with himself, God, I thank thee, that I am not as other men are, extortioners, unjust, adulterers, or even as this publican. 12. I fast twice in the week, I give tithes of all that I possess" (Luke 18:11-12). Now read what Jesus said about the publican: "And the publican, standing afar off, would not lift up so much as his eyes unto heaven, but smote upon his breast, saying, God be merciful to me a sinner" (Luke 18:13).
Compare the two. The Pharisee was proud of all of his good deeds and thought he was fine in his religion. The publican on the other hand, humbled himself and asked God to forgive him – for he knew he was a sinner.
What did Jesus say about the two men? He began by telling of the publican. "I tell you, this man went down to his house justified rather than the other: for every one that exalteth himself shall be abased; and he that humbleth himself shall be exalted" (Luke 18:14).
Read what Jesus had previously said to the Pharisees: "14. And the Pharisees also, who were covetous, heard all these things: and they derided him. 15. And he [Jesus] said unto them, Ye are they which justify yourselves before men; but God knoweth your hearts: for that which is highly esteemed among men is abomination in the sight of God" (Luke 16:14-15). They did not understand that God looks upon the heart.
See the following verses:
Understand the wicked: "The wicked, through the pride of his countenance, will not seek after God: God is not in all his thoughts" (Psalm 10:4).
Understand the religious: "If any man among you seem to be religious, and bridleth not his tongue, but deceiveth his own heart, this man's religion is vain" (James 1:26).
How is one justified? "Knowing that a man is not justified by the works of the law, but by the faith of Jesus Christ, even we have believed in Jesus Christ, that we might be justified by the faith of Christ, and not by the works of the law: for by the works of the law shall no flesh be justified" (Galatians 2:16).
Can "good works" make anyone righteous? "Not by works of righteousness which we have done, but according to his mercy he saved us, by the washing of regeneration, and renewing of the Holy Ghost" (Titus 3:5).
What does this help us understand? "And if by grace, then is it no more of works: otherwise grace is no more grace. But if it be of works, then is it no more grace: otherwise work is no more work" (Romans 11:6).
How can one be righteous in God's eyes? "8. For by grace are ye saved through faith; and that not of yourselves: it is the gift of God: 9. Not of works, lest any man should boast" (Ephesians 2:8-9).
Understanding all of the above, what is a Christian to do when faced with one who thinks he is righteous? "Having a form of godliness, but denying the power thereof: from such turn away" (2 Timothy 3:5).
The Pharisee (who had a "form of godliness, but denying the power thereof") will one day be abased. The publican, who humbled his heart, will one day be exalted.
Have you exalted yourself, or have you humbled your heart before God?