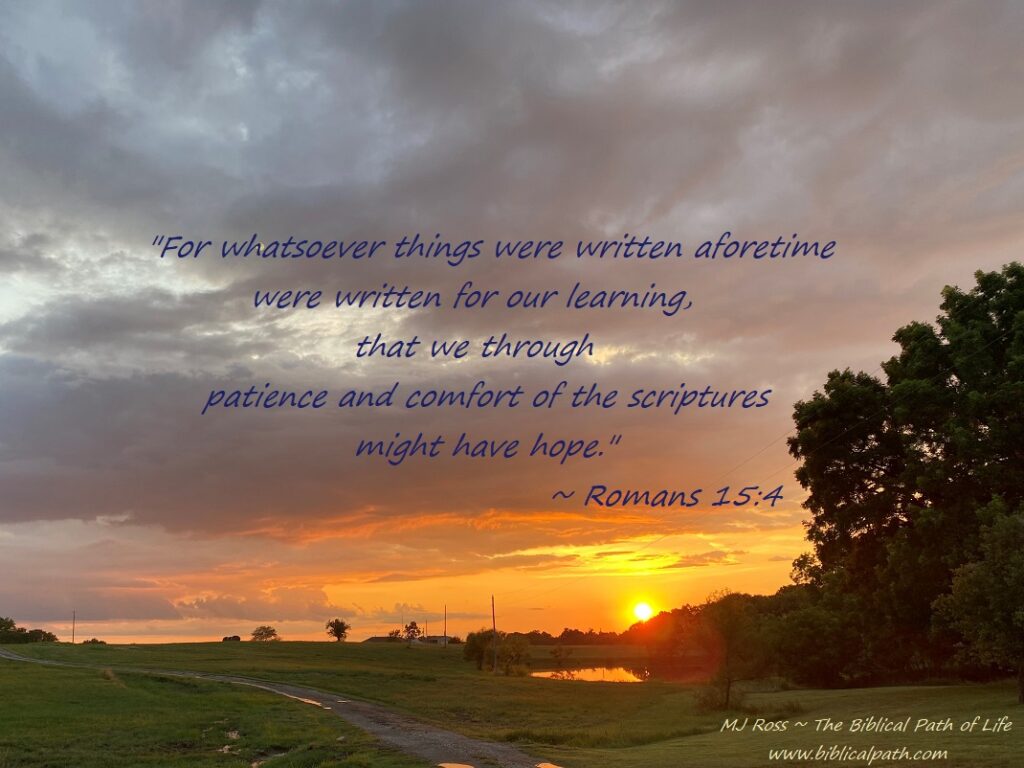 Watching events in the world today, do you ever wonder why God allows some things to happen? Have you noticed the crime, injustices, wickedness, violence, strife, and so much more that happens continually? Does it seem like ungodliness is constantly in your face, yet there is nowhere to turn and hide from it? Believe it or not, this is nothing new. This has all happened before.
Remember back for a minute to a small book in the Old Testament named after a prophet who had much of the same question for God. He asked God, "O LORD, how long shall I cry, and thou wilt not hear! even cry out unto thee of violence, and thou wilt not save!" (Habakkuk 1:2). He wanted to know why he could see so many living in such sin and wickedness, knowing that God was displeased, and why God was allowing it to continue without doing anything about it.
God answered Habakkuk. "Behold ye among the heathen, and regard, and wonder marvellously: for I will work a work in your days, which ye will not believe, though it be told you" (Habakkuk 1:5). God proceeded to tell Habakkuk that He was about to do something so mighty that it would be hard to believe such a thing could happen. God's people had been living contrary to God for so long, and they had chosen instead to involve themselves wholly in idolatry. Because of their rejection of God and His ways, God was going to allow the enemy to come into the country, steal a select group away, and destroy the rest of the people and nation. The enemy that was coming to destroy was a "terrible and dreadful" people. God was going to use this wicked people to come into Judah and destroy. However, because God knows the heart of all people, He knew whom he would allow to be spared from the wrath of His judgment upon His people. This group of people would be taken into the enemy's land that was wholly given over to idolatry. Hearing this, Habakkuk was greatly trouble. He did not know or understand that in that place, this group of people would be cured of idolatry forever. It would be then that God would allow them to go back to their homeland and rebuild.
When Habakkuk did not understand, he still waited to hear from God. Once again, God answered him. God wanted him to write it down for all to know and understand, because if God says something is going to happen, be assured it will happen! The greatest verse in this book, the verse that is the most instructive is found next. "Behold, his soul which is lifted up is not upright in him: but the just shall live by his faith" (Habakkuk 2:4). No one who places faith in anyone or anything besides God is "upright" in God. Remember: "There is a way which seemeth right unto a man, but the end thereof are the ways of death" (Proverbs 14:12). The most important faith a person can have is the saving faith in Jesus. "8. For by grace are ye saved through faith; and that not of yourselves: it is the gift of God: 9. Not of works, lest any man should boast" (Ephesians 2:8-9). Once one has the saving faith of Jesus, that person is able to "live by his faith." "16. For I am not ashamed of the gospel of Christ: for it is the power of God unto salvation to every one that believeth … 17. For therein is the righteousness of God revealed from faith to faith: as it is written, The just shall live by faith" (Romans 1:16-17). In the world, people think seeing is believing. God wants us to understand that believing is seeing.
How did Habakkuk respond to this thought of living by his faith in God and His Word? The entirety of chapter three in Habakkuk is a prayer that turns into a song. Habakkuk remembered what God had done for His people in the past, and the hope God gave for the future. God had never left them. This comforted Habakkuk and gave him hope. "For whatsoever things were written aforetime were written for our learning, that we through patience and comfort of the scriptures might have hope" (Romans 15:4).
Habakkuk put into practice what we should know to do: "But without faith it is impossible to please him: for he that cometh to God must believe that he is, and that he is a rewarder of them that diligently seek him" (Hebrews 11:6). When Habakkuk sought God, God answered and encouraged Habakkuk.
Does God's Word comfort you, encouraging you to live a life of faith in this world?