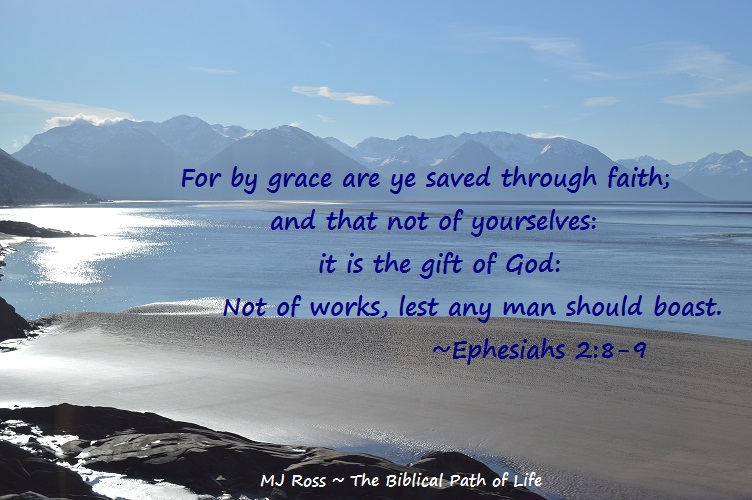 There was a man who was instructed in the ways of the Lord. He knew the Bible. He was a great speaker when he taught things from the Bible. He instructed many people of the correct ways to live according to the principles laid out in God's Word. This man spoke boldly in the synagogues. He taught the people about the Lord. These were all great things. However, he only taught what he knew and understood. His name was Apollos. When he arrived in Ephesus, teaching good things from the Bible, a couple recognized something. They understood from his teachings that he knew a great deal about God and His Word, but this man did not know Jesus. Apollos had heard of the repentance preached by John the Baptist, but he had not learned that Jesus was the only way for one to receive actual forgiveness of sin. The couple who heard him preach was Aquila and Priscilla. They had previously worked with Paul and had learned much about Jesus and the Salvation that only Jesus could give. They understood the following verses: "8. For by grace are ye saved through faith; and that not of yourselves: it is the gift of God: 9. Not of works, lest any man should boast" (Ephesians 2:8-9). It did not matter what one knew or what one did (works), it only mattered that one received the gift of God through faith in Jesus.
Aquila and Priscilla took Apollos aside and taught him the way of God "more perfectly" (see Acts 18:26). They explained Jesus' death for man's sin, His burial, and His resurrection. Apollos then had a choice to make. Would he hear "the rest of the story" that salvation is only through faith? Would he believe in Jesus? The next verse helps us understand that Apollos believed through grace (grace means "the divine influence upon the heart, and its reflection in the life.") The next thing we read is that Apollos immediately began to show others (through God's Word that he already knew) that Jesus was the Christ (the one promised in the Old Testament Scriptures), who came to set men free from the bondage of sin.
The world today is saturated with examples found in the Bible of good principles of living. There are many "teachers" sharing ways to live better lives. One cannot depend upon good living to receive eternal salvation. Today we have God's Word to read for ourselves. Many have friends who can share the message of salvation that is only found by grace through faith in Jesus.
The most important thing one must do: Examine yourself to see if you know Jesus. Have you ever come to the place where you recognized that you need a Saviour? Or, are you one who has gone to church, lived a pretty good life, and don't really recognize you have never actually received Jesus into your heart and life by faith? "Examine yourselves, whether ye be in the faith; prove your own selves. Know ye not your own selves, how that Jesus Christ is in you, except ye be reprobates?" (2 Corinthians 13:5). Reprobates means "unapproved, rejected, by implication, worthless; castaway." Unless one has believed in Jesus, by faith, receiving Him into one's heart and life, they are considered a reprobate. That verse (2 Corinthians 13:5) encourages one to "prove" your own self. Prove means "to test; examine; prove." Only you know your heart – if you have truly believed upon Jesus by faith.
Have you examined your heart to know if you are in the faith (have Jesus in your heart)?