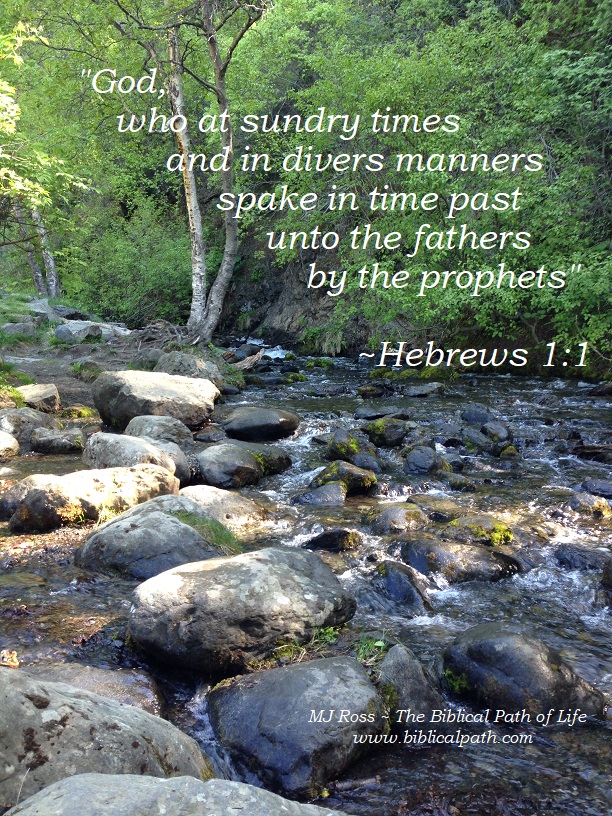 There were men, called prophets, whom God called for a special purpose. Through these men, he revealed Himself to His people through the ages in different ways at different times. "God, who at sundry times" [refers to the incremental and progressive manner in which God disclosed Himself, up until the appearance of the Son. It was fragmentary, piece by piece, like pieces of a puzzle] "and in divers manners" [this word is used to qualify the manner in which divine revelation during the Old Testament time frame was given. It shows the diverse ways through which God disclosed His Word, such as dreams, visions, and angelic visitation] "spake in time past unto the fathers by the prophets." God called the prophets for a special purpose. One of the most famous disobeyed God. Remember Jonah?
There are twelve Minor Prophets. They can be divided into two groups. The first nine were sent to the people before the people were expelled from the land of Israel. Interestingly, we know very little about these prophets. Some were sent to Judah (the Southern Kingdom), some to Israel (the Northern Kingdom), and some were sent to Gentile nations. They were just ordinary men that God chose to use. See a little bit about the first nine minor prophets as they were sent to God's people before they were carried captive.
Joel was a prophet to Judah who told of a plague of locusts.
Micah is known as a prophet to both Israel and Judah calling for the people to "hear."
Habakkuk is remembered as the prophet who asked God why – and God answered him! He learned that he must have faith in God. "… but the just shall live by his faith" (Habakkuk 2:4b).
Zephaniah wrote of God's judgment and mercy. His preaching had great influence upon King Josiah, who "… did that which was right in the sight of the LORD, and walked in the ways of David his father, and declined neither to the right hand, nor to the left" (2 Chronicles 34:2).
Hosea reveled the love of God, in spite of spiritual adultery. He called for the people to "Come, and let us return unto the LORD …" (Hosea 6:1b).
Amos is known as a prophet from the country. He asked, "Can two walk together, except they be agreed?" (Amos 3:3).
Obadiah was written as a warning to those who persecute Israelites. He wrote, "The pride of thine heart had deceived thee …" (Obadiah 1:3a).
Jonah is known as an unwilling or reluctant prophet. He will be forever known as the prophet who ran from God and was swallowed by a great fish (a whale).
Nahum is known as one who prophesied the destruction of Nineveh. He wrote, "The LORD is slow to anger, and great in power, and will not at all acquit the wicked …" (Nahum 1:3a).
The prophets came from all walks of life. God used them where they were or sent them where He needed them. Each of these prophets recognized the sovereignty of God in all areas of life. God had an extra-special job for the prophets. He has an extra-special job for his people today as well – if we will only obey! Make your time on earth count for God; live for Him daily. Allow God to use you. Respond when God calls. It may be a minor thing in your eyes that God asks of you, but very important to the kingdom of God.
Have you allowed God to use you lately?
From The Biblical Path of Life Year One Quarter One Lesson 10