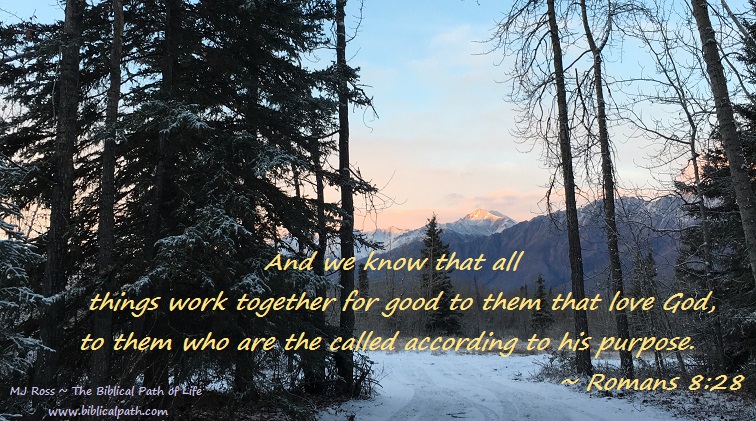 Have you ever had something bad happen to you? According to Romans 8:28, if we are Christians (have Jesus in our hearts and lives), and are living according to God's Word doing what God wants us to do with our lives, everything will work out for good – even if it seems like something bad at the time. There is a great picture of this lived out in the life of Elijah. Even when the king and queen wanted Elijah dead, God provided for him and took care of him.
In Elijah's day, the nation of Israel had already divided into two kingdoms, Israel and Judah. The kingdom of Israel never had a good king. The worst was King Ahab. God called Elijah to speak to wicked King Ahab. God sent Elijah to tell the king there would be no rain in the land; and there was a drought for over three years. God provided for Elijah during the drought. He sent Elijah to the brook Cherith where he had water. God sent ravens to bring him food. When the brook dried up, God sent him to Zarephath where a widow woman took care of him until the end of the drought. After over three years, God sent Elijah back to King Ahab with a great challenge. Elijah told him to have all of Israel to meet on top of Mount Carmel. He called for a decision from the people. Choose who the true God is. After Elijah's great victory when fire fell from heaven and consumed his offering, the people declared, "The Lord, He is the God." Because Elijah had all of the false prophets killed, Queen Jezebel, Ahab's wicked wife, wanted him dead. Elijah ran for his life. We learn that God had not forgotten Elijah, for He showed Himself to Elijah in a still small voice. Elijah thought he was the last one who loved and served God. But God told him that there seven thousand others that had not served the false gods. Therefore, Elijah was not alone. However, more than this reassurance, he gave Elijah a helper – Elisha. Through all of this, we can learn that even though the nation as a whole had forsaken God and turned to idol worship, there were still those who had not forsaken God. Elijah was a great example of God providing for one who was willing to give his life wholly to serve God, obeying His every command. We should remember the encouragement God gave to Elijah when he was greatly discouraged – and even fearful for his life (see 1 Kings 17-20). Remember Romans 8:28: "And we know that all things work together for good to them that love God, to them who are the called according to his purpose." Especially that all things will work together for good if one is living the life God would have them to live. It is important to trust that God will provide for our every need.
During days where there are trying times and all seems to be going wrong, stop and look at your heart and life. Seek God to see if you are where you should be, doing what you should be doing. If you seek Him with all of your heart, you can find Him. "11. For I know the thoughts that I think toward you, saith the LORD, thoughts of peace, and not of evil, to give you an expected end. 12. Then shall ye call upon me, and ye shall go and pray unto me, and I will hearken unto you. 13. And ye shall seek me, and find me, when ye shall search for me with all your heart. 14. And I will be found of you, saith the LORD …" (Jeremiah 29: 11-14a).
If we will obey God, God will provide for us and take care of us – no matter what.
Are you living for God, trusting that He will work all things together for good?