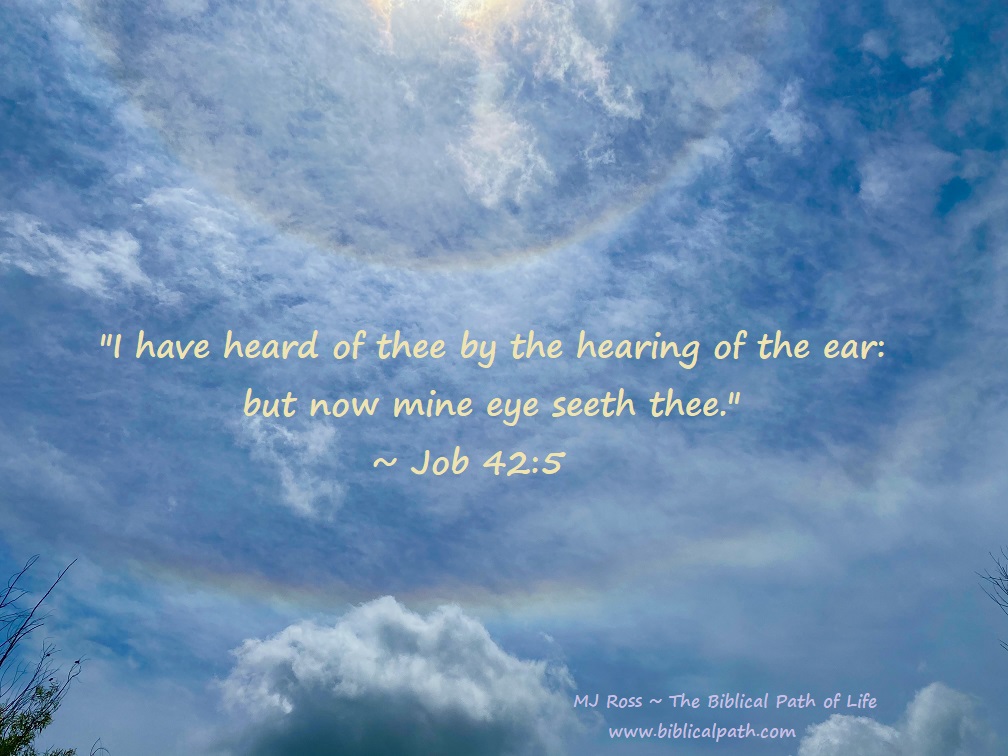 Key Verse
"I have heard of thee by the hearing of the ear: but now mine eye seeth thee."
—Job 42:5

Key Verse Thought: Read today's Key Verse. Have you ever heard of something that you have not yet seen (i.e.: the Statue of Liberty, Mount Rushmore, the Grand Canyon, etc.)? After reading this lesson's Key Verse, understand that all through the Old Testament the people had heard God's promise of One who would come. Nevertheless, they never saw Him with their own eyes, they had only heard of Him. In our lesson today, we will find that God kept His promise, and many people recognized just who it was they saw – Jesus, the Promised One.
Emphasis: Christians are to recognize that God kept His promises: He sent the "messenger" and gave Jesus to the world as a baby. Jew and Gentile alike recognized the Savior had been born. Moreover, Jesus grew: He waxed strong and increased in wisdom. Jesus had to strive to be what God expected Him to be – and we must, too!
Lesson Summary: After four hundred years, the silence from God ended. Angels began appearing to different people: Zacharias, Mary, Joseph, and the shepherds. Jesus, the Savior, was born.
In this lesson, we begin by remembering the birth of John the Baptist. The angel of the Lord told Zacharias just whom this child would grow up to be – the one who would "make ready a people prepared for the Lord" (see Luke 1:17). He was to be the "messenger" in the spirit of Elijah that would come to prepare the way for Jesus (see Malachi 3:1 and 4:5).
We then remember what we call the "Christmas Story." But instead of just retelling it as we have done so many times before, we want to hear it anew in relation to our study of the Bible as a whole. We need to understand that it is not just another "Bible Story," it is the fulfillment of the promise God made immediately after man sinned in the Garden (see Genesis 3:15). It is the same promise God consistently reminded His people in the Old Testament to watch and wait for.
God revealed the birth of Jesus, the Savior of the world, to more than just the people directly involved. The shepherds were watching their sheep when the angel of the Lord appeared to them in the night. God had promised Simeon that he would not see death until he witnessed the salvation of the Lord. Anna, too, waited at the temple for the promise from God. The wise men witnessed a new star in the sky and followed it until they met the new king. Although each of these saw Jesus, King Herod and the chief priests and scribes who heard the new king had been born did not take the time to go see for themselves.
Even today, there are many who hear that Jesus has come and is the only way for salvation, yet fail to go and see for themselves.
Y3Q1 – Lesson 2 Questions
Y3Q1 – Lesson 2 Children's Worksheets
If you are teaching this to younger children, the following are a couple of craft ideas to help them remember this lesson: