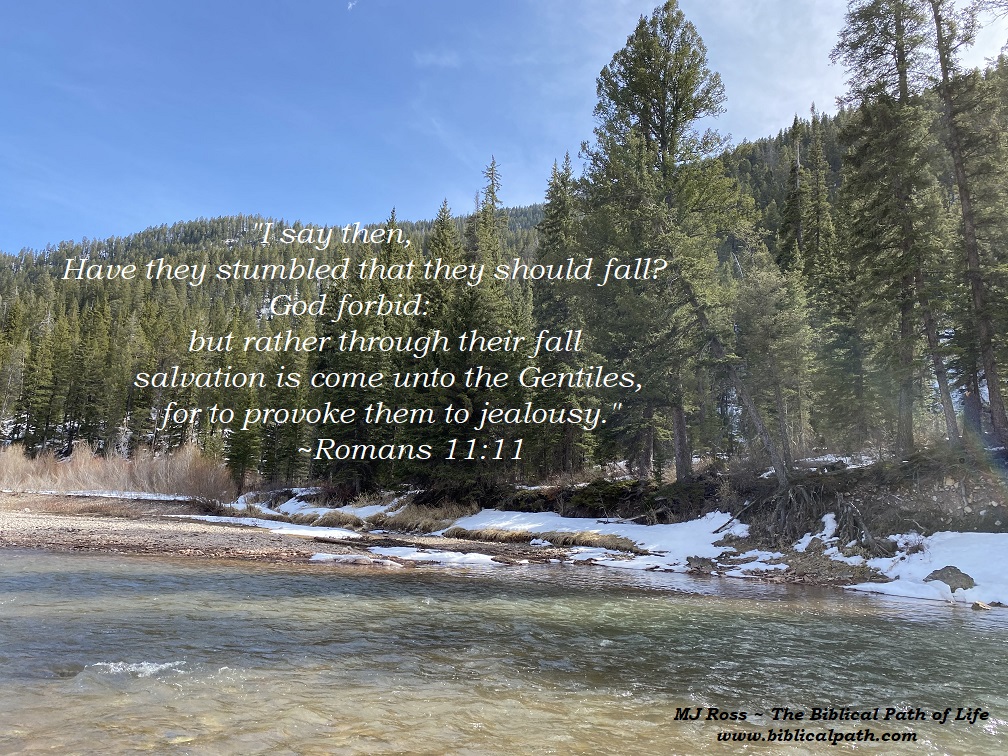 Key Verse
I say then, Have they stumbled that they should fall? God forbid: but rather through their fall salvation is come unto the Gentiles, for to provoke them to jealousy.
—Romans 11:11

Key Verse Thought: Read the key verse for this lesson. We learned in our last lesson that God's people, as a whole, failed miserably at keeping God's Law. Because of that, there would be judgment. However, in this lesson, we will find that because they failed to be the people God intended for them to be ("they stumbled"), which allowed a time where God opened the gift of salvation to the Gentile people. Understand that this was to show the Israelite people what God had intended for them – so that they would become jealous of Christians today! We will learn in our lesson today just what it was that the Israelite people missed.
Emphasis: We are to understand that even though Israel failed in being a light to the world, this became an opportunity for Gentiles to become Christians. Christians must be the light to the world to show them Jesus!
Lesson Summary: Remember what we have learned so far: Isaiah examined the sins of Judah, speaking to the kings in their courts. He spoke during the days of Uzziah (Azariah, a good king), Jotham (a good king), and during the days of King Ahaz (a very bad king). He also strongly influenced King Hezekiah, a very good king.
In our last lesson, we saw the reality of a world apart from God, all those who do not obey God's Law. There were ten burdens of destruction upon the nations, and six woes upon Jerusalem and Judah. Nevertheless, even with the words of destruction, there was a hope of restoration for God's people.
In this lesson, we understand that there is a hope of Grace and Salvation pictured in the book of Isaiah. We discovered that the first thirty-nine books deal mainly with the judgments of God and the history of His people (remember this is the theme of the Old Testament). In this lesson, we will look at the last twenty-seven chapters understanding they deal with the grace of God as it is extended through His Messiah, and the promise of restoration (much like the theme of the New Testament). Not only this, but we understand that because Israel would never fully commit to God, God set them aside for a period of time. However, during that period of time, God opened the door for the Gentile people (an extension of grace) to have an opportunity to believe in Jesus (Salvation) – if only they would believe. Isaiah chapters 40-66 can easily be divided into three sections. Interestingly enough, right in the middle of the second section is Isaiah chapter 53. This chapter deals with the Messiah, Jesus. It is a vivid description of Jesus' atoning death on the cross.
Y2Q3 – Lesson 3 Student Worksheets
If you are teaching this to younger children, the following is a craft idea to go with this lesson.