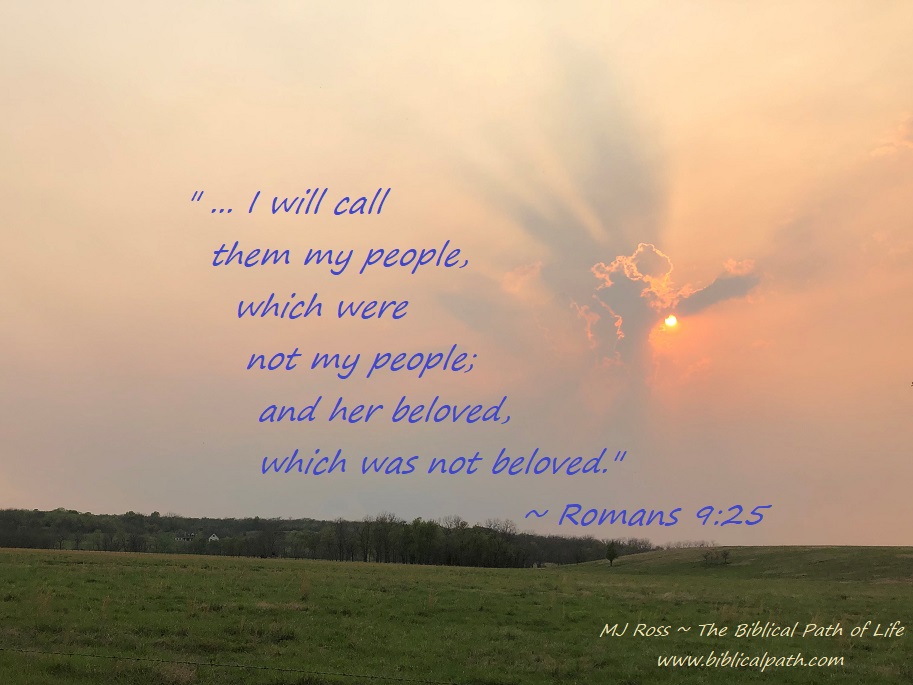 Key Verse Thought: After reading the key verse, understand that Osee in today's memory verse is "Hosea." As we will learn in our lesson today, God revealed to Hosea that one day the Gentiles would be included as His people. Understand that Gentiles are any peoples who are not Jews (Israelites.) This verse is in reference to Hosea 2:23: "And I will sow her unto me in the earth; and I will have mercy upon her that had not obtained mercy; and I will say to them which were not my people, Thou art my people; and they shall say, Thou art my God." Today, we can be the beloved of God. The word beloved in this verse means "to love or delight in."
Emphasis: In today's lesson, we are to recognize the call of the Lord and respond. "Seek ye the LORD while he may be found, call ye upon him while he is near" (Isaiah 55:6).
Lesson Summary: In today's lesson as we study the book of Hosea, we will learn that he suffered personal tragedy that God paralleled to Israel's sin against God. But even with the great tragedy in his own life, we find that he understood God's message to Israel — and he was willing to preach that truth.
The book of Hosea begins with "The word of the LORD that came unto Hosea … in the days of Jeroboam the son of Joash, king of Israel" (Hosea 1:1). We will find that God gave Hosea a very unusual command — to go and take a wife of the land, knowing she would be unfaithful to him. The wife he took and the relationship (including his children) that ensued was a perfect picture of the relationship that Israel had become to God — unfaithful at best. Hosea's wife, Gomer, bore three children. The first was definitely Hosea's child. We are not sure if the second child born to Gomer belonged to Hosea. The third child born was definitely not Hosea's son. This was to be a picture of the gradual desertion of God's people from the God who had chosen and set them apart as His own.
When Hosea understood that Israel had turned from God, he cried for the people to return to the Lord. Hosea's life was a message for God's people. In that message was a revealing of the nation's sin. It continued with a promise of punishment of that sin. However, God never left His people without hope. If they would only seek God, and reject the idolatrous practices they had established, God would return to them. Once it is revealed that Israel will not return, Hosea tells of the judgment that will fall. Nevertheless, God did not leave His people without one final invitation to return to Him. It was man's choice whether to receive correction, or reject God's Word.
Y2Q1 – Lesson 9 Children's Worksheets
If you are doing these lessons with children and would like a craft idea, see the following: