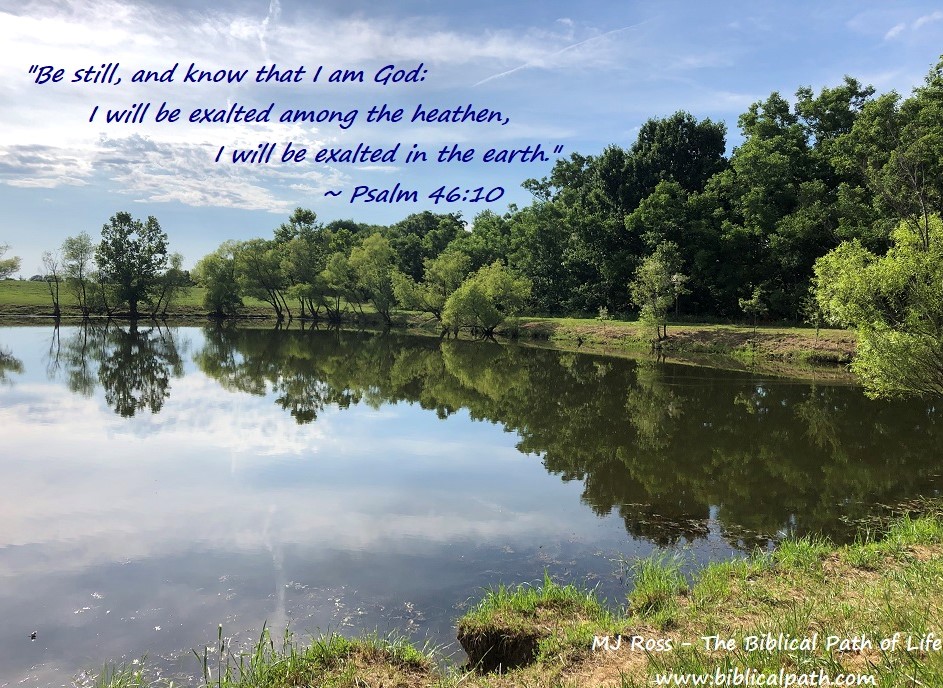 There is much fear in the world today. I have never known a time when so many people are afraid of almost everything. Today is a day of uncertainty. One hears of earthquakes, fires, hurricanes, illnesses, the downfall of the economy, rumors of wars, and so many other things of which to be afraid.
Why shouldn't one be afraid?
What does God's Word teach us about fear? We are to remember that God is with us. "1. God is our refuge and strength, a very present help in trouble. 2. Therefore will not we fear, though the earth be removed, and though the mountains be carried into the midst of the sea; 3. Though the waters thereof roar and be troubled, though the mountains shake with the swelling thereof" (Psalm 46:1-3). If we walk with God, He will be with us.
Remember what Paul wrote to Timothy: "7. For God hath not given us the spirit of fear; but of power, and of love, and of a sound mind. 8. Be not thou therefore ashamed of the testimony of our Lord …" (1 Timothy 1:7-8a). If one has Jesus in their heart and life, and is walking with Him, that Christian should not be afraid.
However, there is one thing a Christian is to fear.
What is that? We are to fear the Lord, doing what His Word says to do. "Be not wise in thine own eyes: fear the LORD, and depart from evil" (Proverbs 3:7). That should be rather easy – for if we walk with God, we will depart from evil. So that when all of the troubles of the world seem to come against us, we can stop and be at rest knowing God is in control. "Be still, and know that I am God: I will be exalted among the heathen, I will be exalted in the earth" (Psalm 46:10).
Do you take time to be still and know that God is with you?