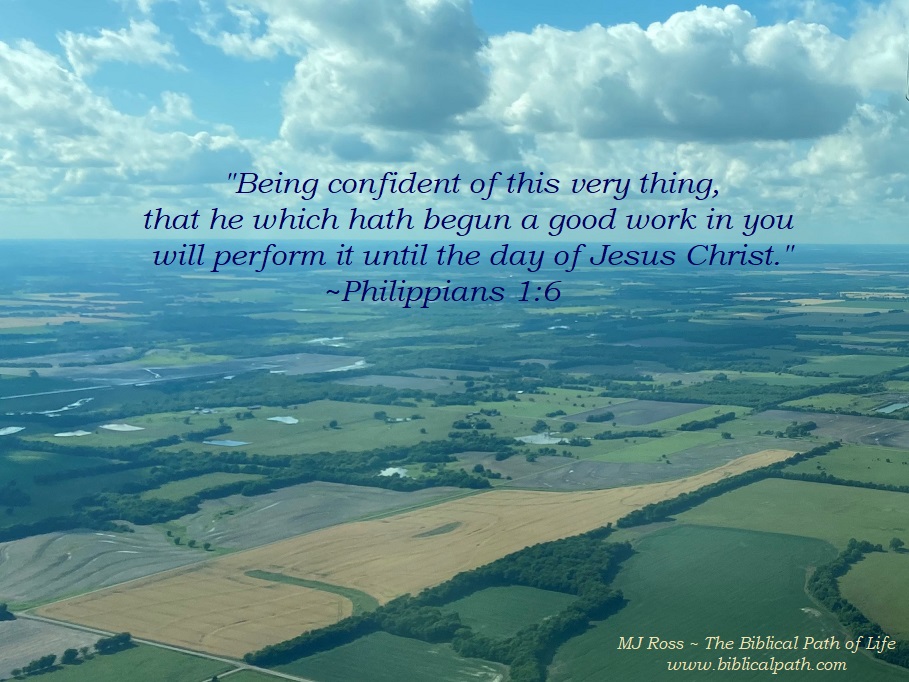 Key Verse
Being confident of this very thing, that he which hath begun a good work in you will perform it until the day of Jesus Christ.
—Philippians 1:6
Key Verse Thought: Read the Key Verse. Try to understand that God promised to help His people. When we give our heart and life to Jesus, He will help us live faithfully for Him. Perform means "to complete; to finish." In this lesson, we will see the Israelites finish rebuilding the Temple. They had laid the foundation, but then the enemies stopped the work. Nevertheless, God sent someone to encourage them to finish. God promised to help us complete the work He has for our lives.
Emphasis: Christians are to read the Bible, understanding that God will encourage us through His Word. We are to remember that God sent Jesus, just as He promised, to take away the sin of man.
Lesson Summary: As we begin this lesson, we need to remember that the building of the Temple had been stopped. Haggai encouraged them to begin again, but the enemy had returned to stop the work. The governor of the land had sent a letter for the king to search the records and find out if the people had permission to rebuild. In the meantime, God sent another prophet to encourage His people.
Zechariah was a priest and prophet. He prophesied at the same time as Haggai also encouraging God's people. He wanted to let them know that God was not finished with them yet – for God had many mighty plans in store. Many of those plans were revealed in the visions that God gave Zechariah. Among the most familiar: a man with a measuring line, Joshua with the filthy garments, a golden candlestick, and the flying scroll. For lack of time, we will not study them all, but we will look at Joshua with the filthy garments.
Joshua was the high priest at this time, and he was a representation between sinful man and God. We will learn that the Angel of the Lord (remember we learned through previous lessons that this is the pre-incarnate Christ) removed the filthy garments from Joshua. We will find out the significance of that event today.
Zechariah understood that Jesus would come – just as God had promised. Just as Isaiah was the Major Prophet with the most prophesies about Christ, Zechariah was the Minor Prophet with the most prophesies about Christ.
Zechariah especially had words of encouragement for Zerubbabel. He especially reminded Zerubbabel that when God asks His people to do something, he gives them the strength to complete it. Zechariah had a message of encouragement to the people as well. With those words of encouragement, the Temple was completed.
Y2Q4 – Lesson 6 Children's Worksheets
If you are teaching this to younger children, the following is a craft idea to help them remember this lesson: