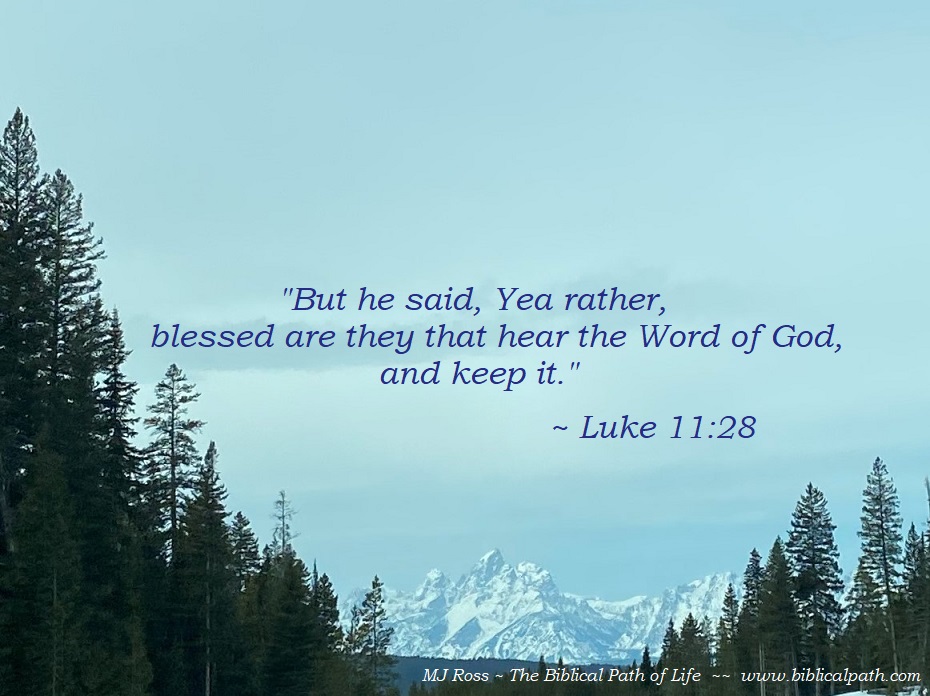 Key Verse
But he said, Yea rather, blessed are they that hear the word of God, and keep it.
—Luke 11:28
Key Verse Thought: Read the Key Verse. Do you understand what this verse means? (Remember that this is Jesus speaking. As Jesus was teaching the people, a woman in the crowd spoke up. She said that the woman who bore and nursed Him, Jesus' mother, should be blessed. Our key verse in this lesson is Jesus' response.) The word blessed means: "fully satisfied; possessing the favor of God; a partaker of God's nature through faith in Christ." Hear means "to understand or comprehend." Keep means "to keep, to observe, to not violate." Jesus declared we are blessed if we obey God's Word (the Bible).
Emphasis: As Christians, we have the hope (promise) that God will forgive our sin, forever, and we are to show that we believe by hearing God's Word (reading the Bible).
Lesson Summary: The book of Micah begins with, "The word of the LORD that came to Micah the Morasthite in the days of Jotham, Ahaz, and Hezekiah, kings of Judah, which he saw concerning Samaria and Jerusalem" (Micah 1:1). This tells us when he lived and to whom God sent him to speak. Notice that these were the same kings to whom Isaiah spoke, so they lived around the same time – Micah coming just a little later. He warned the people of the coming judgment, but he also told them of the future blessing. One of the main things we can remember about Micah is that he called for the people to hear. "Hear, all ye people; hearken, O earth, and all that therein is …" (Micah 1:2a).
Micah spoke to both Israel and Judah during the reign of King Hezekiah (see Jeremiah 26:18). We can also see that this helped King Hezekiah decide to make great reformations in Judah. In addition, remember that Israel was carried captive during the reign of King Hezekiah of Judah. Therefore, Micah saw Israel carried away captive by the Assyrian army.
Like many prophets before him, he reminded the people where they had failed, calling for the people to repent and to have a right relationship with God (by obeying His commands). He warned of the coming destruction of Jerusalem. Nevertheless, he too, left the people with the hope of restoration one day. God even allowed Micah to reveal where the Messiah would be born (see Micah 5:2). He then left the people with hope – God would remove their sin (as far as the depths of the sea), and He would keep His promises made, "… to Jacob … Abraham, which thou hast sworn unto our fathers from the days of old" (Micah 7:20).
Y2Q3 – Lesson 4 Children's Worksheets
If you are teaching this to young children, the following is an idea for a craft to go along with this lesson.